My current read is The Disaster Artist: My Life Inside The Room, the Greatest Bad Movie Ever Made by Greg Sestero. It a biography of Greg Sestero and also a look at his friendship with Tommy Wiseau and a behind-the-scenes look at the film The Room.
I did see The Room a number of years ago. Adult Swim aired as their annual April Fools prank. And that is the only thing I ever saw the movie. I know the movie has quite a following and it is considered a cult film now. I can't see myself ever watching the movie again because. . . .Well, it's not very good.
But I have wanted to read this book because I thought it would be interesting to know how the movie came to be. And so far, it is an interesting story. The director of the movie, Tommy Wiseau, is a very odd person. And he seems to be very hard to get along with. I am enjoying the book, though.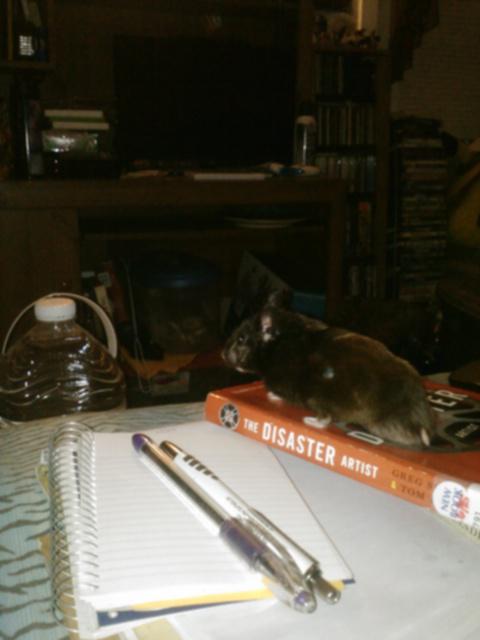 And this is Salem sitting on my current read. I had him on the bed with me the other day and he went and sat on the book for a long time. I don't know why he did it. But I decided to use my phone to take a picture because he looked cute.
What is everyone else reading?